July 23, 2019 | No Comments » | Topics: Video |
This is the guy who started the Storm Area 51 event
July 23, 2019 | No Comments » | Topics: Life Advice, Man-Up |
(photo: @andrewtneel)
Tell me if you've experienced this: Someone on your Facebook, Instagram, Snapchat, or other social media just plain annoys you and you're not sure why. They may not be posting excessive politics, spamming you with game requests, or blaring flat-earth conspiracies, but something about them gets under your skin. They've never done a thing malicious to you, and yet you dislike them strongly.
July 22, 2019 | No Comments » | Topics: Links |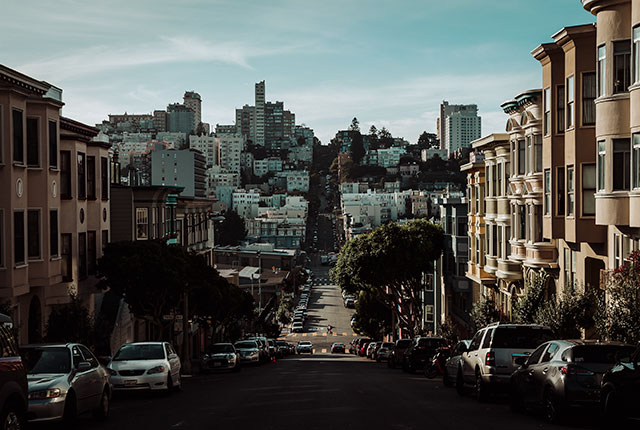 The budget breakdown of a couple who lives 'comfortably' on $200,000 a year in San Francisco – CNBC
Man Reunites With Dog Three Years After It Went Missing – Ned Hardy
If You're Trapped In A Car On Fire Or Sinking In Water, The Right Escape Tool Is Critical – Amazon
The hottest photos of the day – Caveman Afterdark
This site lets you read any article that is behind a paywall – Outline
Here's exactly what to do—and say—after you've made a mistake at work – CNBC
What to Ask For When You're Bumped From a Flight – Life Hacker
How to Take the Perfect Weekend Nap – GQ
Waitress Caught on Camera Putting Hot Dog Inside Her – Trending Views
Craigslist scammer gets exposed (video) – Leenks
This puts you in control of your workspace: Position your body for comfortable posture. Eliminate clutter and increase usable desk area – Amazon
Almost $100K per year: Highest-paying jobs you can get without a college degree – USA Today
Instagram star who went viral for selling her bathwater has had her account shut down – Business Insider
A damn fine collection of booty for the week (nsfw) – Phun
The Neurologist Who Hacked His Brain—And Almost Lost His Mind – Wired
The Ten Best Sci-Fi Movies of All Time – Gunaxin
Marvel announces 10 Phase 4 projects for 2020 and 2021 – VOX
An entire nation just got hacked – CNN
Why you should breakup with your girlfriend – Unstoppable Rise
Following 19 deaths since June, Costa Rica has confiscated 30,000 bottles of alcohol that could be toxic – CBS
10 Ways to End a Toxic Relationship – Prevention
How to Survive Falling Without a Parachute – Curiosity
How you can support a friend through cancer – Ideas
10 examples for good ways to answer 'Tell me about yourself?' – Ladders
20 Jobs That Provide Free Housing – Money Crashers
Sarah Hyland, Scarlett Johasson and Other Random Women – G-Celeb
July 22, 2019 | No Comments » | Topics: Products |
Navy SEAL veteran Alden Mills invented the Perfect Pushup to address the injuries he saw from people constantly performing military-style push-ups.
His argument is that standard push-ups do not allow the muscles of the chest, shoulders and arms to rotate as they contract, leading to muscle imbalance and possible injury.
July 22, 2019 | No Comments » | Topics: The Dumping Grounds |
July 22, 2019 | No Comments » | Topics: Fascinating |
Man busted smuggling half a kilo of cocaine under his wig
July 22, 2019 | No Comments » | Topics: Story |
A woman in Canada was forced to close her business following backlash for her refusal to wax the male genitals of trans activist Jessica Yaniv, formerly known as Jonathan Yaniv.
Yaniv filed a complaint with the British Columbia Human Rights Tribunal seeking financial restitution.
According to Yaniv, estheticians should be obliged to provide a service like waxing to a female-identifying trans person and religious and cultural views should not interfere with the ability to access a service.
"The people that discriminated against me are forcing their beliefs on society," said Yaniv, who is representing herself, while cross-examining her own mother who she called as a witness to the tribunal.
July 22, 2019 | No Comments » | Topics: Story |
A police officer acquitted of murder after shooting an unarmed man in a case that shocked the nation was briefly rehired so he could get a pension, reports said Friday.
Officer Philip Brailsford shot and killed Daniel Shaver in January 2016 in the hallway of an Arizona hotel after police received a call about a man pointing a rifle out of a window.
It was later revealed the 'rifle' was a pellet gun the 26-year-old used for his pest-control work, and he had been showing it to other guests in his room.
Bodycam footage made public following the trial showed Shaver on his knees complying with the officers' instructions over the course of several minutes and saying "please don't shoot me."
July 22, 2019 | No Comments » | Topics: main |
Born without arms and legs, Bob Mendez is a football coach who has never run the ball, caught it or thrown it. He learned football from video games.
"I'm not a disabled coach. I'm a different coach," Mendez said.
He leads the junior varsity team at Prospect High School near San Jose. Drawing up plays the only way he can, with a stylus in his mouth. Improbable? Yes. Impossible? No way. His team went 8-2 last year.
July 22, 2019 | No Comments » | Topics: Motivation |